Wednesday, December 23, 2009
Thursday, December 17, 2009
We got another 3-D ultrasound and it was amazing! I love seeing my little girl. The ultrasound was a week ago and at that time when the tech was doing her measurements we found out that our little girl weighs 4lbs 11oz and is measuring 2 weeks ahead!!! WOW!! Now I am just anxious to see when she actually feels like making her debut!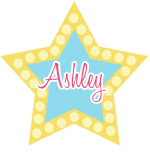 Posted by

Ashley O.
at 1:04 AM
0 comments

Friday, December 4, 2009
How far along?
32 weeks!
How big is Baby?
They say about 4lbs and 17.2 inches, WOW!
Total weight gain/loss?
+3
Maternity clothes?
just my jeans still. I really don't feel like buying tons of maternity stuff!
Sleep:
still have my twice a night potty break
Best moment this week:
hearing her perfect 154bpm heartbeat at my appt. I could listen all day!
Movement:
All the time, but she really has a party at night
Food cravings:
peanut butter & apples, mexican food!! yummy!
Gender:
a little princess
Labor Signs: just braxton hicks contractions
Belly Button in or out?
innie, but has lost some depth
What I am looking forward to:
my baby shower in a few weeks!!!
Milestones:
having a Dr. appt. every 2 weeks now... yikes!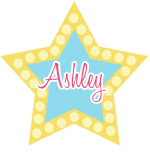 Posted by

Ashley O.
at 11:48 AM
0 comments