Wednesday, July 20, 2011
Splashing around with Lito
Julianna is definitely a true California girl! She LOVES the beach!!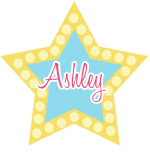 Posted by

Ashley O.
at 8:29 AM
1 comments

Friday, July 8, 2011
Wow! It has been a couple weeks since I last posted and that is because we have been enjoying our summer! Every weekend this month is either filled with BBQ's or Birthday parties and our weekdays are filled with the beach, pool & parks! We are loving all of it! The husband and I just got back from a few days in Vegas with friends. It was so nice to relax by the pool by day then get dressed up and dance the night away! Much needed mini vacation!
With all of the busyness it seems as though the months have gotten shorter. Julianna turned 17 months on June 28th, that came way too fast for me! I can't believe she will be 18 months in a few weeks! That means I will have a baby who is one and a half!!! Insane!
My sister in-law is so sweet and always takes pictures of Jules and these are the most recent ones from a quick little photo sesh taken about 2 weeks ago.
We are off to the beach today! Hope everyone has a fantastic weekend! :)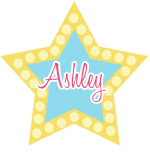 Posted by

Ashley O.
at 8:47 AM
6 comments