Wednesday, November 16, 2011
Friday, November 11, 2011
I'm finally getting around to posting my belly picture and quiz! I know I won't be posting these every week, every two weeks is a more realistic goal for me. :)
There still really isn't much to see, other than I am feeling/looking a bit wider these days!
How far along? 16 weeks & 2 days!
How big is Baby? BabyCenter says about 4.5 inches long and 3.5 ounces
Total weight gain/loss? -10lbs! No weight gain yet!
Maternity clothes? Just the Bella band
Sleep:Great! I'm still waiting for my energy to come back though...
Best moment this week: Feeling actual little baby kicks!
Movement: Nothing constant yet
Food cravings: peanut butter,apples & cheetos
Gender: we will be having our reveal party this weekend!!
Labor signs? Nope
Belly Button in or out? innie
What I am looking forward to: Telling everyone if Julianna will be getting a little brother or sister!
Milestones: Flying/traveling with a toddler while pregnant, I did it!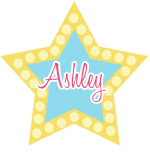 Posted by

Ashley O.
at 8:50 AM
2 comments